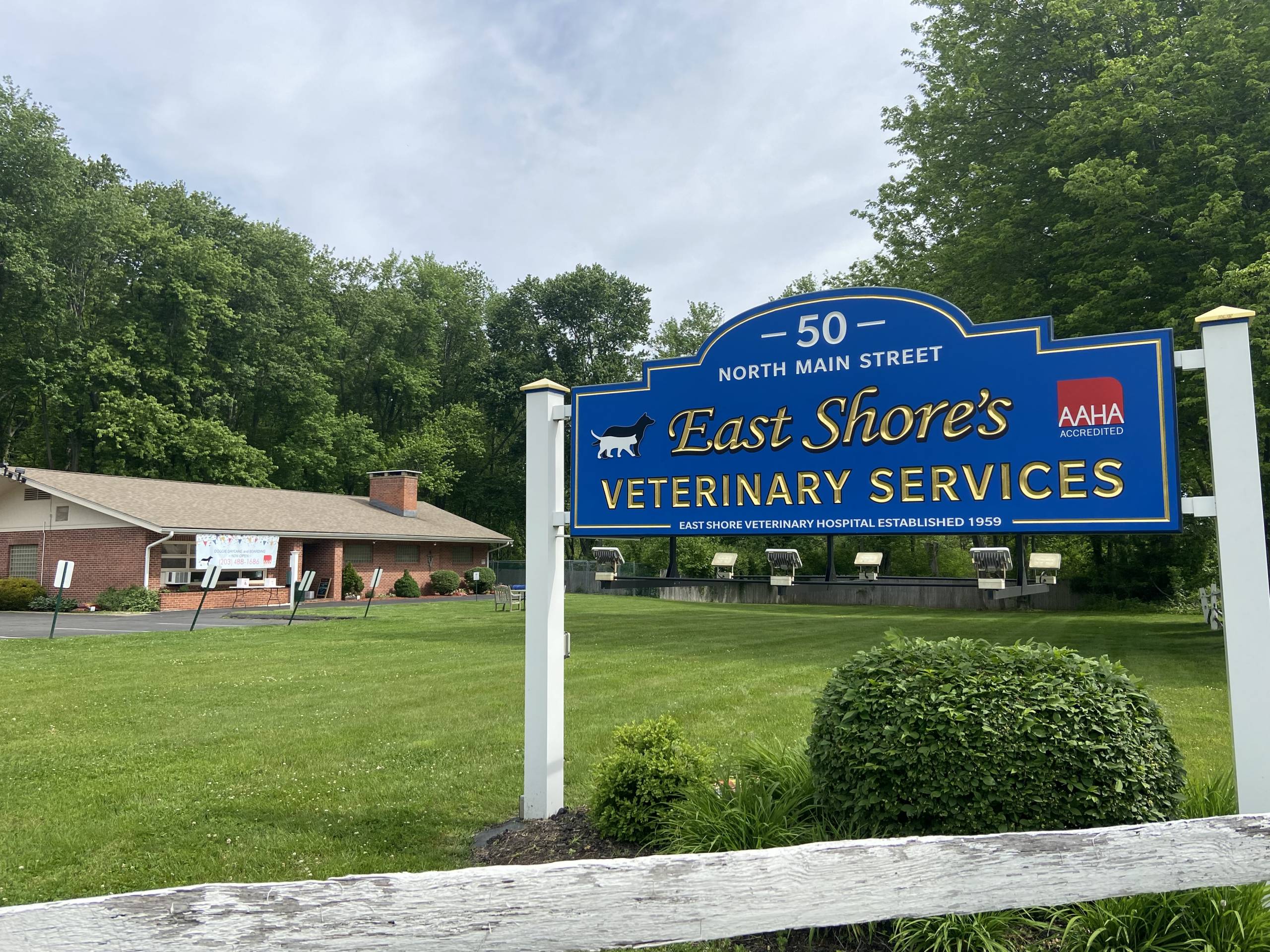 East Shore's Veterinary Services
East Shore's Veterinary Services — consisting of East Shore's Veterinary Hospital in Branford, Connecticut, and East Shore's Animal Wellness Clinic in Madison, Connecticut — are leading providers of care and services for companion animals. The practice is AAHA-certified in the Branford clinic, which was also recognized as one of the best veterinary hospitals on the shoreline.
The Branford location — its main hospital — provides a variety of routine care as well as more advanced services such as x-rays, surgical procedures, dentistry, electrocardiograms, and hospitalization. The Madison location, which focuses primarily on wellness, provides routine outpatient care as well as exams, vaccinations, health certificates, preventative care, and chronic disease management. The practice also offers boarding and daycare services with dedicated kennel staff.
Culturally, East Shore is the perfect environment for new and experienced veterinarians alike. Open communication between all team members is promoted, and management is readily available to coach and support staff. Every day, the amazing team members at both East Shore locations encourage one another and push each other to improve skills and build knowledge. Every team member is involved in helping to train and support one another to ensure they're all operating as best as they can for clients and their pets.
Interested in Careers at East Shore?
As part of the VetEvolve family, East Shore in Branford and Madison provides everything veterinarians need to enjoy a happy, rewarding career. The practice welcomes experienced veterinarians and support staff looking to build their experience in a tight-knit environment and contribute to a strong team. Complete support, from licensing to continuing education assistance, is available to each doctor on staff through the amazing team at VetEvolve.