Meet the VetEvolve Team
Our leadership team is people-focused and dedicated to creating long-lasting relationships with partner practices. The size of our team allows us to have a personable and hands-on approach, while our team's expertise fuels the creation of custom solutions to help practices thrive in the industry. Everything we do in daily operations focuses on helping people — from practice owners to their employees and ultimately, pet owners and their pets. Learn more about our leadership team including their industry experience and dedication to serving our partner practices below.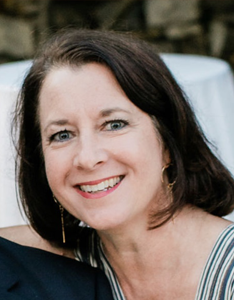 Jessica DeCesare — Vice President of Operations
Jessica DeCesare, our Vice President of Operations, is truly the chief people officer at VetEvolve. She has spent the last 20 years providing valuable, consultative practice management solutions across a broad range of unique veterinary practices within the US.
Since joining VetEvolve as Director of Operations in 2016, Jessica has worked intimately with practice teams using her hands-on management experience, proven ability to mentor and develop leaders, and a relatable and collaborative service-focused approach to help them achieve their maximum potential. She excels in taking complex initiatives and breaking them into manageable steps that lead practices to reach their goals.
Jessica began her career in veterinary practice management in 2000. Prior to joining VetEvolve her experience includes managing two small animal practices, one general day practice and one day practice which she expanded to a 24 hour veterinary facility with a large boarding operation, opening an after-hours and holiday emergency practice, and working with Novartis Animal Health as the National Key Account Manager.
Her years in the hospitality industry before transitioning to the veterinary field heavily influenced her emphasis on creating excellent client experiences. Her mentorship facilitates growth and innovation and elevates patient care, client service, and business efficiencies. Jessica believes that no two practices are the same, so she focuses on customizing unique solutions to each veterinary practice.
Jessica is a Certified Veterinary Practice Manager, member of the Veterinary Hospital Manager Association, International Veterinary Emergency and Critical Care Society, and the Society of Human Resource Management. She is a shareholder and Board Member of Central Carroll Animal Emergency in Westminster, Maryland.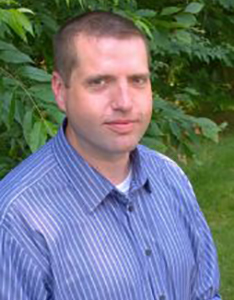 Dan Melody — Director of Operations
Dan Melody joined the VetEvolve leadership team in May of 2019 as Director of Operations. Dan brings to us more than 30 years of experience within the veterinary industry. He started in the veterinary field while in high school, as a kennel attendant in a Chicago, IL practice at the age of 15. He then worked as a veterinary technician for several years, working in general practice, as well as avian and emergency medicine.
During his college years, Dan shifted his focus to practice management and worked as a Practice Manager for several small animal hospitals in the Chicago area. Dan then spent eight years helping to build a very young company that would grow to become Banfield Pet Hospitals. It was during these years that his interest in the training and development of team members became a more profound passion for helping practices succeed by focusing on the growing needs of individuals within each practice.
In 2005, Dan moved to Boston, MA to work with VetCor. In his most recent position as Vice President of Operations, Dan provided hands-on, day to day leadership to more than 40 practice locations located throughout the East Coast. His commitment to respecting and elevating the doctor teams at these practices led to years of their clinical and financial success.
Dan enjoys spending free time with his family and friends at Nantasket Beach in MA, where he currently lives. His dog, Bella, is a constant companion while he enjoys his other interests, such as gardening and hiking.