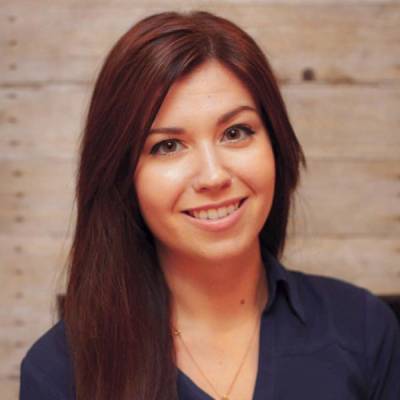 Dana Wierzbicki
Head of Student Programs
Dana Wierzbicki is the Head of Student Programs at VetEvolve, where she is responsible for developing programs and initiatives to engage with veterinary and technician students, both in-person and virtually.
Prior to joining VetEvolve in March of 2022, Dana ​​worked for three years as a Regional Admissions Recruiter for a small college in South Carolina, where she honed her experience in connecting and helping students find their best fit to meet their goals/aspirations.
Wierzbicki received a BS in Public Health from Coastal Carolina University and an M.S. Ed in Higher Education Administration from the University of Pennsylvania. She lives in West Deptford, NJ and is an avid Philadelphia sports fan — for better or for worse. Dana has one dog — a black lab mix named Stella, and two cats — a black cat named Momo and a tabby named Meeko. She loves playing with her pets, going to the beach, and baking. Her bucket list includes visiting every baseball park in the U.S.