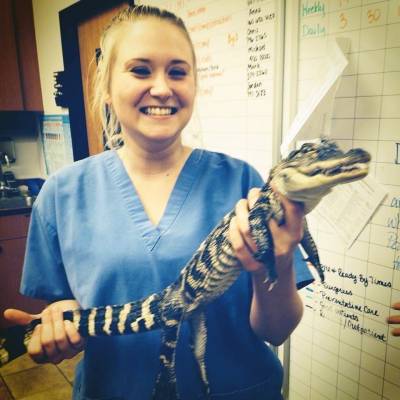 Hannah Bates
Integration Specialist
Hannah Bates is the Integration Specialist at VetEvolve, where she is responsible for overseeing the onboarding of new hospitals, and assisting with any additional projects the team needs.
Bates has more than 11 years of experience in the veterinary industry. Prior to joining VetEvolve in 2022, Hannah started as a kennel attendant in high school and was promoted within to a VA, then started at Banfield in 2011, was promoted within to Shift Lead and then a Practice Manager. She also worked as a Practice Manager at Vetcor.
Bates lives in Indianapolis, IN and has two dogs, including a nine-year-old Border Collie mix named Norma Jean and a 1.5-year-old Aussie/Coon Houd mix named Ramsay. She also has two all-black, brother and sister Halloween kittens named Westley and Princess Buttercup. Hannah gardens, grows crops and dry herbs, cooks, and loves to spend time with friends and family. She also enjoys acrylic painting, jewelry making and candle making.