Helping Veterinarians and Practices Grow Sustainably
At VetEvolve's family of practices in the Eastern US, we're known for people-first veterinary practice acquisition and personalized veterinary career support.
Support Throughout Your Veterinary Career
Practice owners, veterinarians, support staff, and interning veterinary students are all happier here. VetEvolve helps everyone at every stage — making sure veterinary professionals have the support they need, when they need it.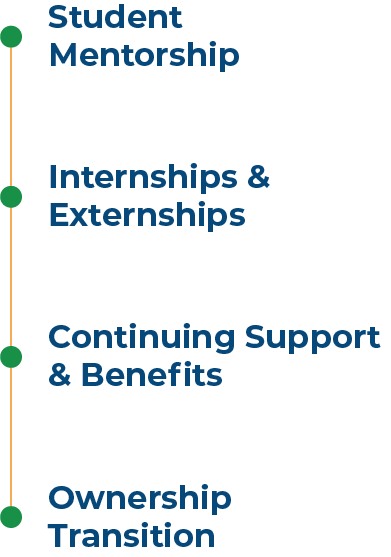 Multiple Practices.
One Shared Vision
Our proven, people-focused leadership approach and commitment to sustainable growth help practices and individuals reach higher heights. See how our superior business management benefits each location in our family of practices.
Why Our Veterinarians Love Their Careers
VetEvolve veterinarians benefit from thoughtful onboarding, ongoing career support, and the freedom to chase their passions. Hear directly from veterinarians specializing in different areas about their positive experiences with VetEvolve.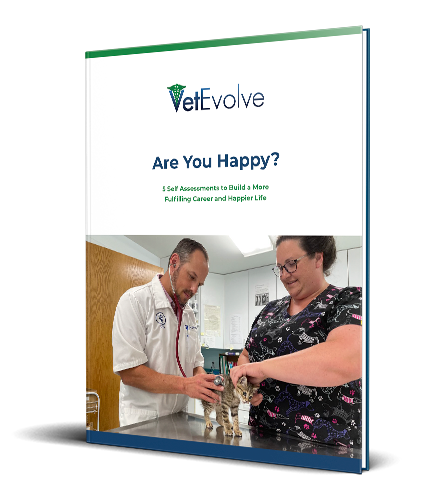 Download Our Career Assessment Guide
Download our free career assessment guide complete with self-examination questions to help you understand if your current position is making you truly happy.
What Is It Like to Sell Your Veterinary Practice to VetEvolve?
VetEvolve's seamless 90-day veterinary transition process is followed by ongoing support you and your staff can count on. Unlike some other corporate consolidators, your practice name, identity, and culture stay while our leaders help your veterinarians and staff thrive. Learn more about our people-first veterinary practice acquisition process in this video.