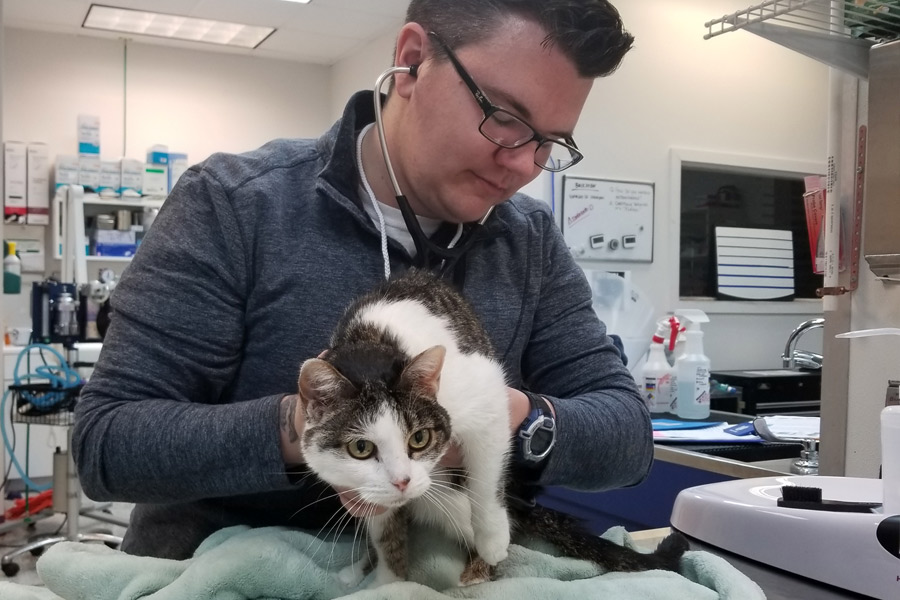 Our 90-Day Transition Process for Long-Term Support
VetEvolve makes the process personal by putting people first in our partnerships. In just 90 days, we make the necessary changes like transitioning payroll and benefits to give you the capacity to focus on pet care. Early in the transition, we build a solid foundation for a long-lasting partnership by creating stability and decreasing the team's anxiety about the change of ownership.
Through the transition and beyond, we'll build and maintain a relationship with you and your staff that is predicated on mutual respect and a desire to maximize impact. Moving forward, we'll handle the business of practice ownership so you can continue practicing high-quality medicine. We offer optimal support and solutions customized to your practice's needs during the transition period and beyond.
Become a Partner in 6 Steps

Initial fact-finding
Once you contact us requesting more information, we'll get back to you within 24 hours to set up a call so both parties can get to know each other and form an initial idea of whether a VetEvolve partnership would be a good fit.

Diligence request
We'll ask key questions during the due diligence process to inform our investment decisions and provide you with a request list of practice documents like formation and ownership documents, contracts with vendors and suppliers, and more.

Letter of intent
We will provide a letter of intent laying out the transaction details, setting general goals for our involvement in your practice as partners, and stating our terms. The letter will be based on your unique practice's needs, not lumping you in with other similar practices to standardize the process.

Meet and greet
We work hand in hand with your team throughout the entire process and are committed to getting to know your veterinary practice and your individual goals at a deep level. That's why we have people communications built into every step of the partnership process.

Signing and closing
If you decide to accept our offer, then you will become a VetEvolve partner once we finalize the details together, sign, and close the transaction.

Post-close and ongoing support
Our leaders are at a new partner practice within one to three days of closing to meet and get to know your team, providing immediate support and stability. Moving forward, we'll be offering our long-term support to your business, developing a plan to help you transition out over a period of time and processes to help your people and the practice consistently grow.
A Partnership to Fuel Long-Term Growth
At VetEvolve, we aim to transition with efficiency and lead with integrity. We'll focus on your financial success so you can focus on providing best-in-class patient care and client service. Still, our investment isn't only financial — we'll connect you with other successful veterinarians for camaraderie and advice, emphasize growth development for your staff, and foster stewardship and community leadership within your practice. Learn how VetEvolve can create a sense of stability and strong team relationships with your veterinary practice to support your success.