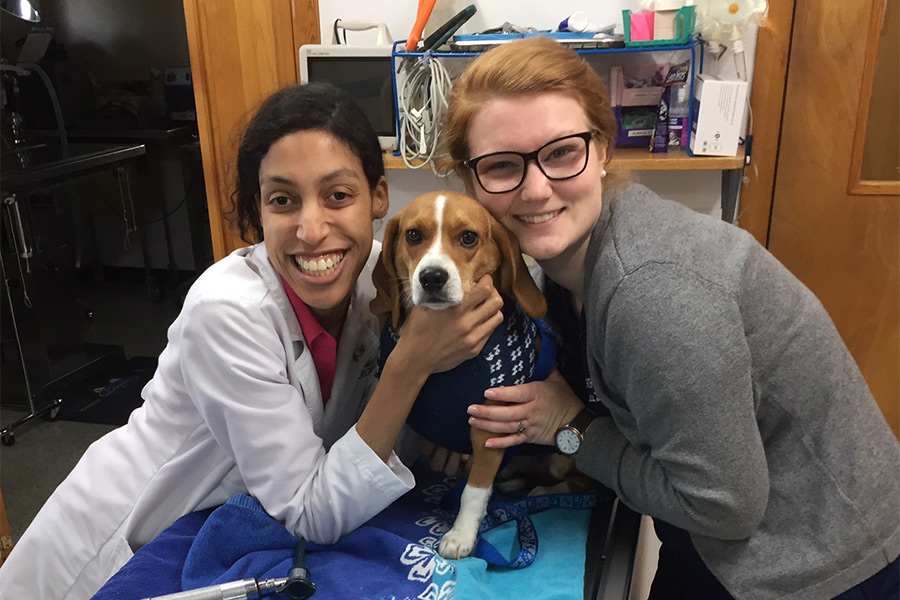 How Our Emphasis on Relationships Sets Us Apart
While corporate consolidators focus solely on acquiring and growing their portfolio, VetEvolve focuses on building relationships and inspiring growth within our partner practices. Everything we do is about people, which is why our efforts focus on providing opportunity, stability, and development for our employees, partner practice owners, and their employees. We never lose sight of why our job is important — it empowers you and your staff to deliver consistently high-quality care for pets and their owners.
Our solutions are not one-size-fits-all. We recognize every veterinary practice's uniqueness and create customized transition solutions that fit each owner's individual needs. We're not interested in micromanaging every aspect of your practice — we're interested in providing you with the business practices and tools you need to compete while supporting you in providing excellent client service and patient care.

Advanced Diagnostics
VetEvolve enables you to provide personalized, exceptional care for every patient by expertly managing your practice's business side so you can allocate all of your focus to the client side.

Client Experience
VetEvolve fosters loyalty and trust with your practice with a complete client experience based on communication, education, and shared values.

Practice Efficiency
VetEvolve empowers high-performance teamwork throughout every level of your practice while emphasizing your company values and culture in all aspects.

Healthy Growth
VetEvolve aims to inspire pet owners to be the best pet parents they can be by supporting you and your staff's ongoing growth and development.