From Serving in the Marines to Helping Practice Owners Serve Pets
VetEvolve was officially founded in 2014, but its roots go back to the early 2000s. In 2006, VetEvolve founders Paul Habenicht and Nick Lodestro were in Al Anbar province of Iraq on their last deployment with their Marine Reconnaissance unit when they began to consider life after active duty.
What was most important to them was creating an organization similar to what they were leaving. One with core values, a mission focus, and a team-based culture. "That's exactly what we found in the veterinary services industry," says Co-Founder Nick Lodestro.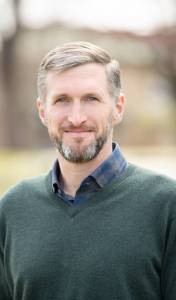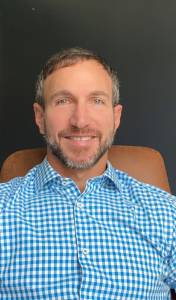 Our mission-first mindset coupled with a perpetual belief in taking care of people is what drew us to veterinary practice ownership. Since 2014, VetEvolve has empowered veterinary teams to make decisions and provided them with the resources needed to be successful even during the most challenging times.
VetEvolve's initial goal was to partner with just one practice per year. However, Paul and Nick quickly realized that the breadth and depth of their leadership experience were resonating much faster and with more veterinary professionals than they first anticipated. While the VetEvolve partner practice network has significantly expanded since, our approach to customizing every succession plan has never changed.
In recent years, our focus on recruiting and supporting veterinarians for partner practices has grown, leading to the creation of our Chief People Officer position. Now, our recruiting division — led by Jessica DeCesare — is focused on making sure all of our veterinarians are personally and professionally fulfilled.
In line with our story and our founder's values, everything we do today centers on serving practice owners, their employees, their patients, and their clients. VetEvolve grants our partners the time, technology, and support to provide high-quality animal care while ethically growing their businesses.
Looking forward, we are excited to bring our message to even more veterinary professionals in new geographies. VetEvolve's leadership approach and tactics are timeless and can be applied at any hospital that is looking for a partner who puts them first.
In these uncertain times, it's paramount to have a partner you can count on — one that has the experience to lead through the most challenging environments. VetEvolve is that partner.
Learn more about VetEvolve's commitment to serving partner practices and veterinarians today.