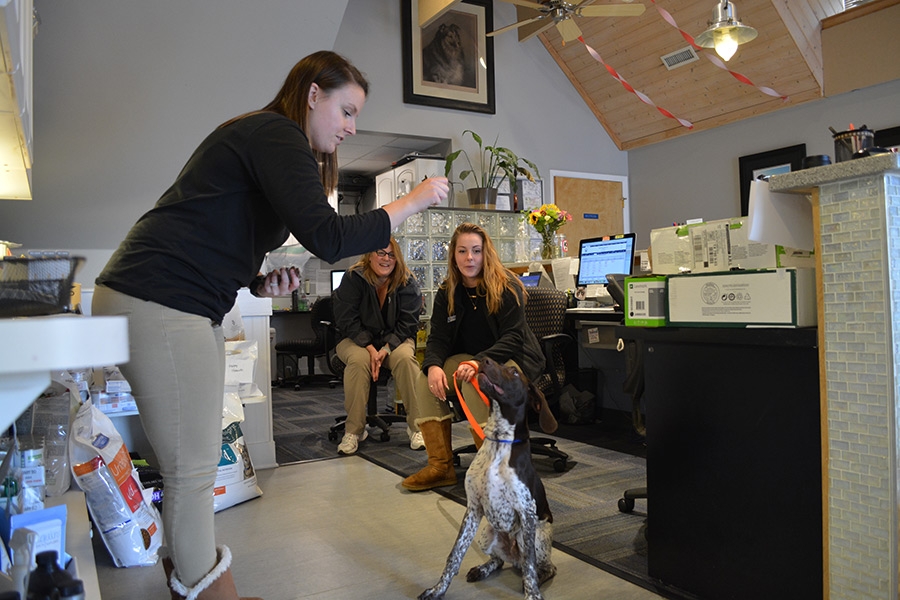 VetEvolve is committed to actively serving our communities and fostering and supporting community stewardship in all of our partner practices. Below is a list of veteran- and animal-related organizations we support — in line with our mission, our founders' values, and our history — as well as a list of community efforts from our partner practices.
Founding Donor #28 of The Raider Project
The Raider Project's mission is to facilitate a peaceful, successful transition from active military life to a civilian life filled with hope and purpose. Focusing on U.S. Marine Corps Combat Veterans, The Raider Project provides services like suicide prevention, drug addiction treatment, PTS therapy, as well as unconventional treatments for TBIs, employment assistance, and financial aid.
Donor to Hire Heroes USA
Hire Heroes USA helps U.S. military members, veterans, and military spouses find new careers. Through personalized service and support, they help veterans and military spouses get hired, and they help companies hire and retain them.
Proud Member of the VVMA Industry Council
The Virginia Veterinary Medical Association Industry Council seeks to establish and enhance open communication between the association and industry representatives. Its goals are to improve awareness and communication between VVMA members and the industry as a whole, in order to provide better value of VVMA services and support for veterinarians.
Donor to Leashes of Valor
Leashes of Valor is a national non-profit working to provide every post 9/11 veteran who needs one with a highly-trained service dog to assist them in mitigating the symptoms of Post-Traumatic Stress Disorder (PTSD) or a Traumatic Brain Injury (TBI). Their mission is to bring service dogs and post 9/11 veterans together to enrich and improve the lives of both.
Donor to the Veterinary Care Foundation
The Veterinary Care Foundation is a 501(c)(3) not-for-profit charitable foundation created for the specific purpose of helping veterinary practices fund the discounted and no charge care they generously provide to hardship cases, rescue groups, or as good Samaritans. Their funds donated through Arnold Pet Station and Fairfax Animal Hospital's nonprofits have helped other non-profits and clients in need.