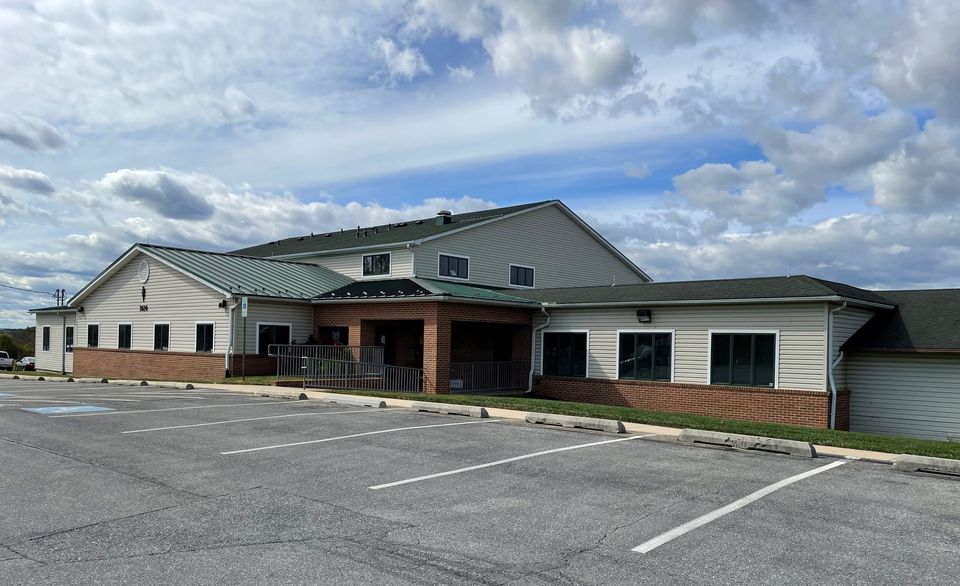 Buckeystown Veterinary Hospital
Nestled in the rolling hills just outside of Baltimore and Washington, D.C., Buckeystown Veterinary Hospital is a well-established general practice offering care for small animals, cattle, horses and small farm animals. Its team has been recognized as one of the best companion and farm animal veterinary practices in the area for multiple years running.
Established in 1989 by Dr. Karen Miller and now part of the growing VetEvolve family, Buckeystown has built an extensive base of loyal clients — and thanks to its high standard of care, enjoys high ratings from its customers. The practice is fully equipped with in-house lab capabilities, digital x-ray (with digital dental unit) and ultrasound equipment, and offers boarding and grooming services. A full small animal rehabilitation suite and reproduction equipment is available for interested veterinarians. The practice is willing to include canine rehabilitation course and certification fees in the compensation package of experienced veterinarians with a passion for rehab.
Seasoned and developing veterinarians will be right at home at Buckeystown. Quality mentorship is available on-site from our Medical Director and with other experienced doctors and within VetEvolve's supportive network of over 100 doctors. Its collaborative team conducts weekly case reviews to discuss best practices and ensure we uphold high standards of care. Buckeystown doctors and support staff are a close-knit team that loves what they do and the wonderful animals and families they serve.
Hear more about how VetEvolve supports our practices from Buckeystown's founder, Dr. Karen Miller (retired):
Interested in Careers at Buckeystown Veterinary Hospital?
As part of the VetEvolve family, Buckeystown Veterinary Hospital provides everything DVMs need to enjoy a happy, rewarding career. The practice welcomes veterinary students seeking mentorship as well as experienced veterinarians looking for a career opportunity where they can practice the way they work best. VetEvolve offers full support to each doctor and team member, from a competitive salary and benefits package to personalized professional development plans.