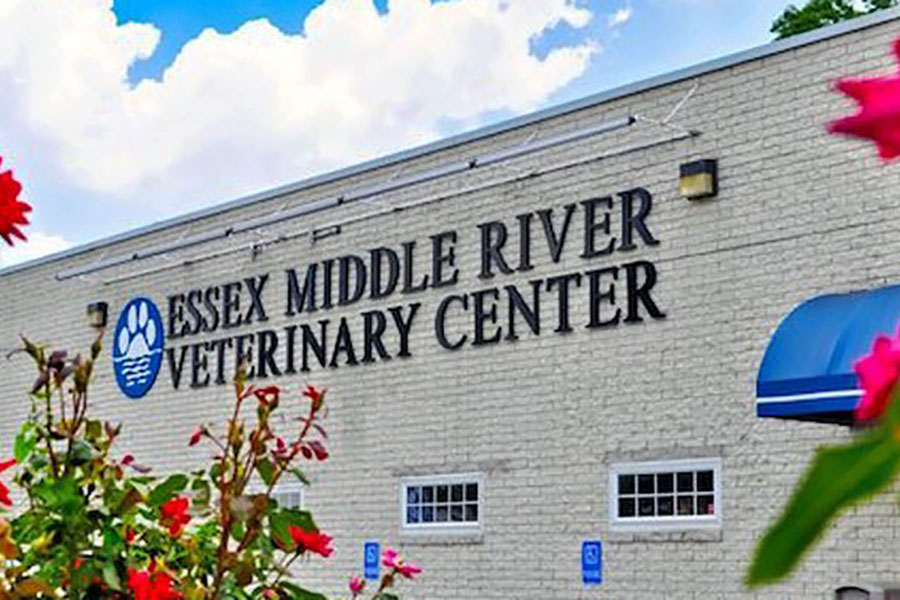 Essex Middle River Veterinary Center
Essex Middle River Veterinary Center (EMRVC) is a complete companion-focused veterinary practice located just outside Baltimore in scenic, coastal Essex, close to many other major areas including Washington, D.C. and Annapolis. The practice is well known in the community for its kind, compassionate, and motivated team, and is recognized as the #1 Best Veterinary Center in The Avenue News. Its dedicated team members continue to provide great care with ongoing learning and mentorship, with equal parts courtesy, professionalism, and fun along the way.
EMRVC was established in 1950 and has been upholding its mission of providing quality care throughout the lives of pets in the local community. In addition to general practice services, EMRVC offers digital radiology, ultrasound, electrocautery, endoscopy, orthopedic surgery, dental services, laser therapy, and grooming as well as an online pharmacy. EMRVC's dedicated team members take the time to explain and document treatment plans and collaborate internally to provide the highest level of care.
Featuring a team of three veterinarians, two RVTs (one of which is the practice manager), and additional technicians and assistants, EMRVC blends the best of compassionate care, a supportive team, and an uplifting environment. With opportunities for new and experienced veterinarians as well as support staff, there's no better place for those with a heart for caring for owners and their pets to build a meaningful, rewarding career.
Interested in Careers at EMRVC?
As part of the VetEvolve family, EMRVC provides everything DVMs need to enjoy a happy, rewarding career. The practice welcomes veterinary students seeking mentorship as well as experienced veterinarians and support staff looking for a career where they can practice the way they work best. Complete support, from licensing to continuing education assistance, is available to each doctor on staff through the amazing team at VetEvolve.
Explore Career Opportunities: