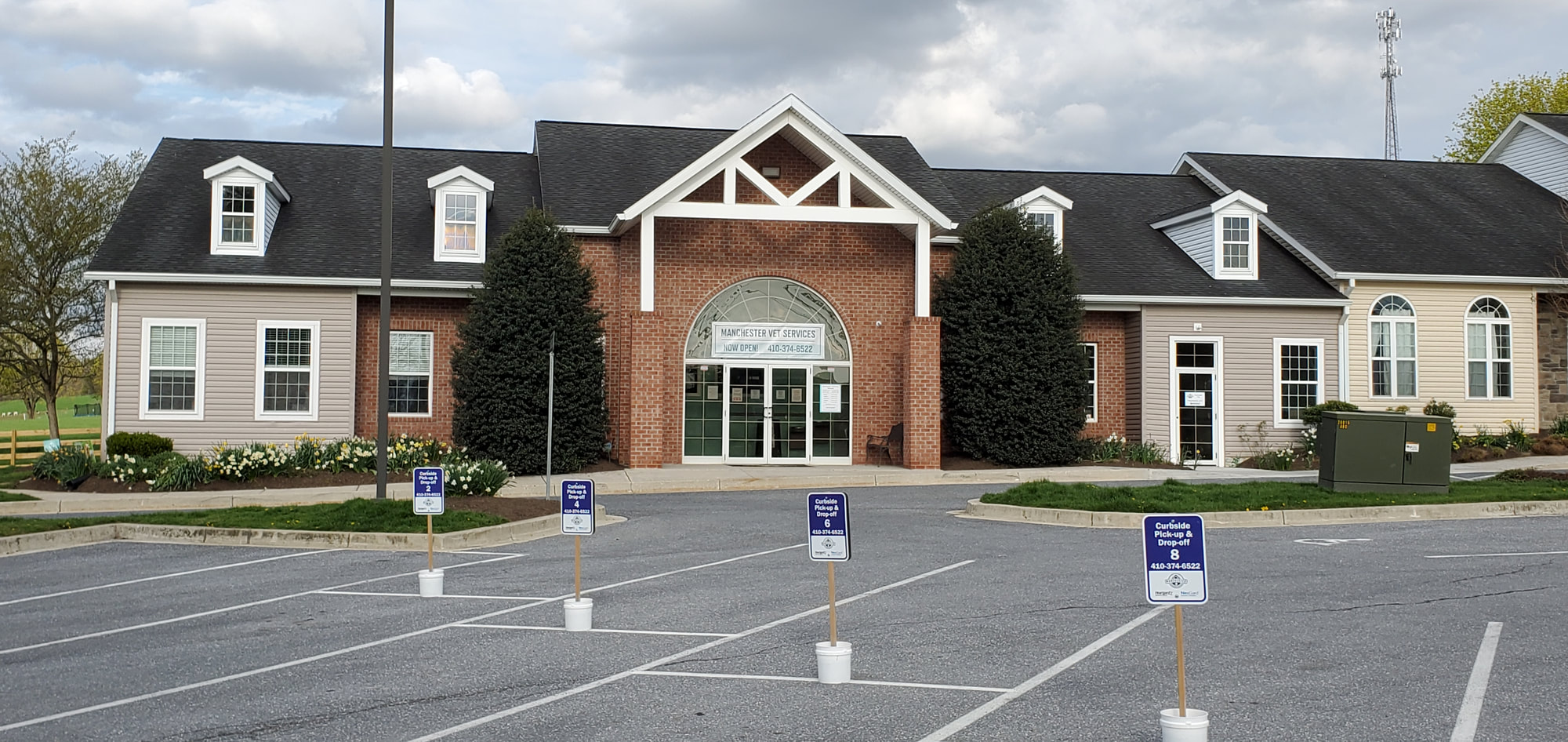 Manchester Veterinary Services
Founded in 1981 by Dr. Tim Sorrells, Manchester Veterinary Services is a long-standing and reputable companion animal practice in Manchester, Maryland. Now owned by Dr. Julie Baker and Dr. Jeff Callahan, the practice recently completed a 10-year equipment and facility improvement process. In September 2020, Manchester Veterinary Services opened a brand new location three minutes north of the former clinic's site. With this new expansion and updated equipment, the practice is able to offer a broader range of services to its clients.
Along with routine veterinary work, Manchester Veterinary Services offers x-ray, dental, ultrasound, surgery, and therapy laser services, among others. While the practice does not do routine grooming, its staff will occasionally perform sedated cat grooming.
Manchester Veterinary Services is a great place for experienced veterinarians and support staff to build meaningful, rewarding careers. The staff acts just as a family would — they joke and poke fun at each other, all while providing the highest level of care for their patients. The practice promotes career progression and has already assisted two VAs through the RVT program and helped them obtain licenses.
Interested in Careers at Manchester Veterinary Services?
As part of the VetEvolve family, Manchester Veterinary Services provides everything veterinarians need to enjoy a long, rewarding career. The practice welcomes experienced veterinarians and support staff to join its tight-knit, encouraging team. Complete support, from licensing to continuing education assistance, is available to each doctor on staff through the amazing team at VetEvolve.