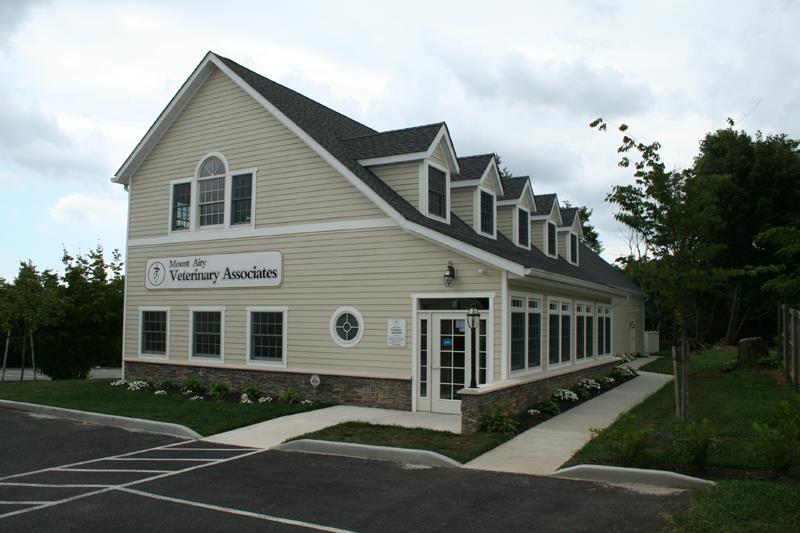 Mount Airy Veterinary Associates
Located just a short drive from Frederick, Baltimore, and the Washington, D.C. area, Mount Airy Veterinary Associates is a companion animal clinic focusing on cats, dogs, small animals, and even some exotics. The practice is home to two veterinarians and an amazing support staff of technicians and assistants and is ready to welcome additional outgoing and education-focused professionals to its team.
In addition to general practice services, Mount Airy offers preventive health care, soft tissue surgery services, dental prophylaxis and radiology, microchipping, laser therapy for companion animals, small mammal care, and ultrasound. Across all of these services, the Mount Airy team takes a less-is-more approach to handling and providing care for animals, ensuring that the right services are provided for each need.
Culturally, Mount Airy is the place to be for those looking to learn from others and to provide education and support in turn. The team is inclusive, open-minded, and communicative in all that it does every day. Team members are encouraged to provide feedback — good or bad — to allow for growth and development. Every idea and opinion matters one way or another at Mount Airy Veterinary Associates.
Interested in Careers at Mount Airy Veterinary Associates?
As part of the VetEvolve family, Mount Airy Veterinary Associates provides everything veterinarians need to enjoy a happy, rewarding career. The practice welcomes experienced veterinarians and support staff looking to build their experience in a tight-knit environment and contribute to a strong team. Complete support, from licensing to continuing education assistance, is available to each doctor on staff through the amazing team at VetEvolve.