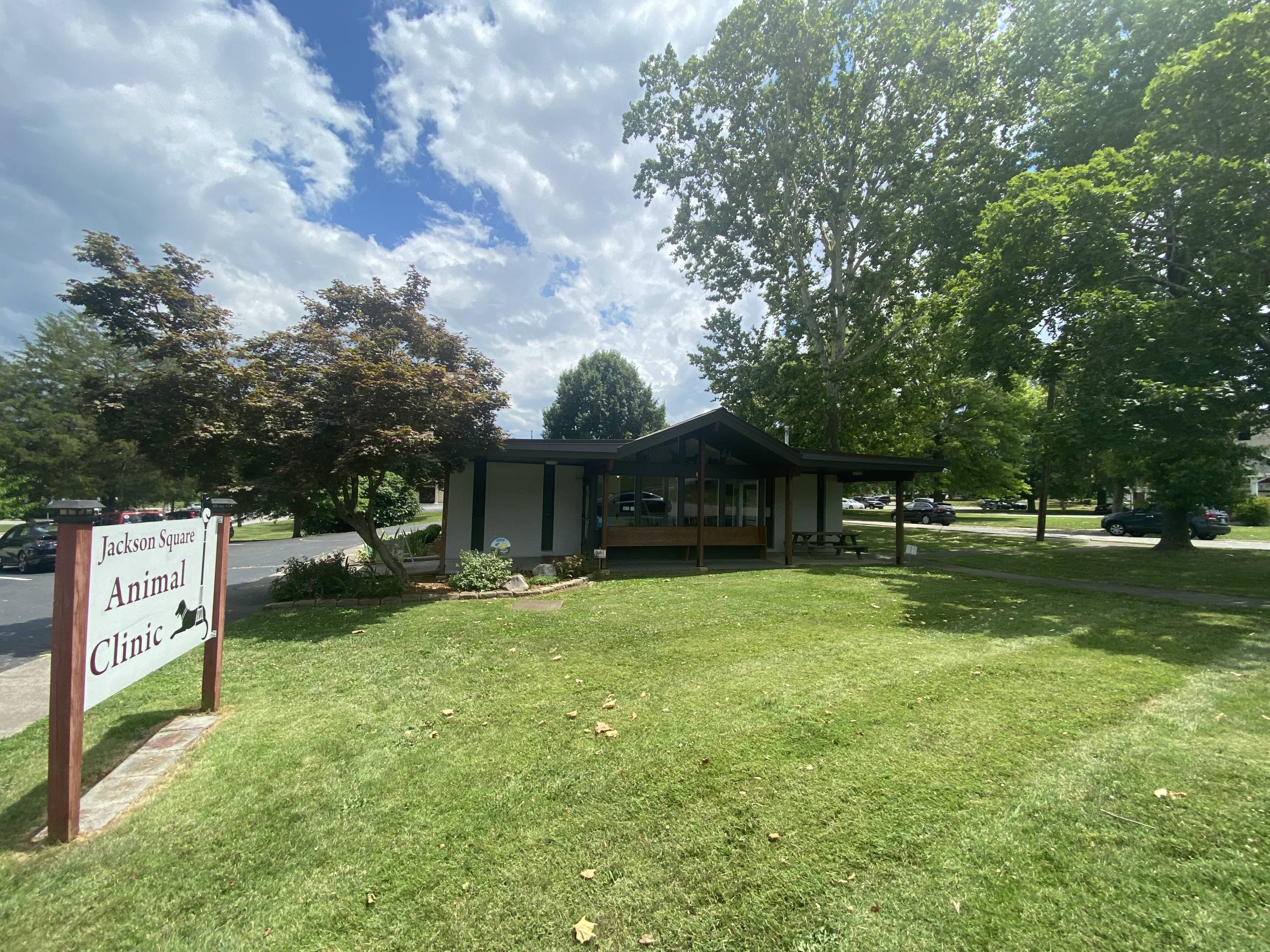 Jackson Square Animal Clinic
Located in Oak Ridge, Tennessee near the Great Smoky Mountains National Park and many others, Jackson Square Animal Clinic has built a strong reputation in the surrounding community for compassionate care. Its team currently consists of three veterinarians — one focusing on advanced surgical procedures, one with a history of working with wildlife and marine animals, and one with an interest in holistic medicine and acupuncture. Jackson Square has routinely been voted as a neighborhood favorite and was recognized as Best Veterinarian in the local newspaper.
Jackson Square offers various equipment and capabilities to ensure doctors and support teams are able to provide the best care possible, including an in-house lab, surgery services, x-ray, and basic ultrasound. The practice offers medical boarding that is managed by its technicians and assistants. Each veterinarian is supported by one to two technicians or assistants as needed.
New and experienced veterinarians will find amazing opportunities to grow their careers with the Jackson Square team. Its team is made up of long-term team members as well as new hires — all of whom approach each day with a passion for their roles. Passionate about animal rescue, the Jackson Square team works closely with several local rescue groups. Whenever needed, the steadfast team steps up to help one another out. If you're looking for an amazing practice to join and build your career, look no further than Jackson Square Animal Clinic.
Interested in Careers at Jackson Square Animal Clinic?
As part of the VetEvolve family, Jackson Square Animal Clinic provides everything veterinarians need to enjoy a happy, rewarding career. The practice welcomes new and experienced veterinarians and support staff looking to build their experience in a tight-knit environment and contribute to a strong team. Complete support, from licensing to continuing education assistance, is available to each doctor on staff through the amazing team at VetEvolve.