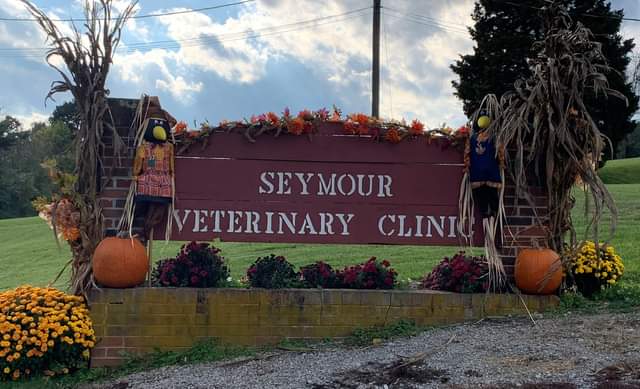 Seymour Veterinary Clinic
Seymour Veterinary Clinic was established in 1977 in Seymour, Tennessee — a beautiful rural setting that's close to the Smoky Mountains and major communities such as Knoxville, Maryville, and Sevierville. For more than four decades, the practice has built a well earned reputation for care in the local community thanks to its strong, tenured team — one that's growing and ready to welcome new and experienced veterinary professionals alike.
Seymour offers a variety of capabilities and equipment to provide the best possible care for its patients. Its veterinary team has an extensive interest in dental services, orthopedics, oncology, and dermatology. The practice offers digital x-ray and dental x-ray equipment as well as ultrasound, and an in house lab. The practice also offers advanced procedures such as ear crops, ACL surgery, and femoral head and neck ostectomy.
Veterinarians and support staff that are looking to become part of a tightly knit team — many of whom have been with the practice for years — that has been devoted to its clientele for years will feel right at home at Seymour. The practice welcomes new veterinary school graduates and student externs as well to provide opportunities for those entering the industry to build their knowledge and skills.
Interested in Careers at Seymour Veterinary Clinic?
As part of the VetEvolve family, Seymour Veterinary Clinic provides everything veterinarians need to enjoy a happy, rewarding career. The practice welcomes experienced veterinarians and support staff looking to build their experience in a tight-knit environment and contribute to a strong team. Complete support, from licensing to continuing education assistance, is available to each doctor on staff through the amazing team at VetEvolve.