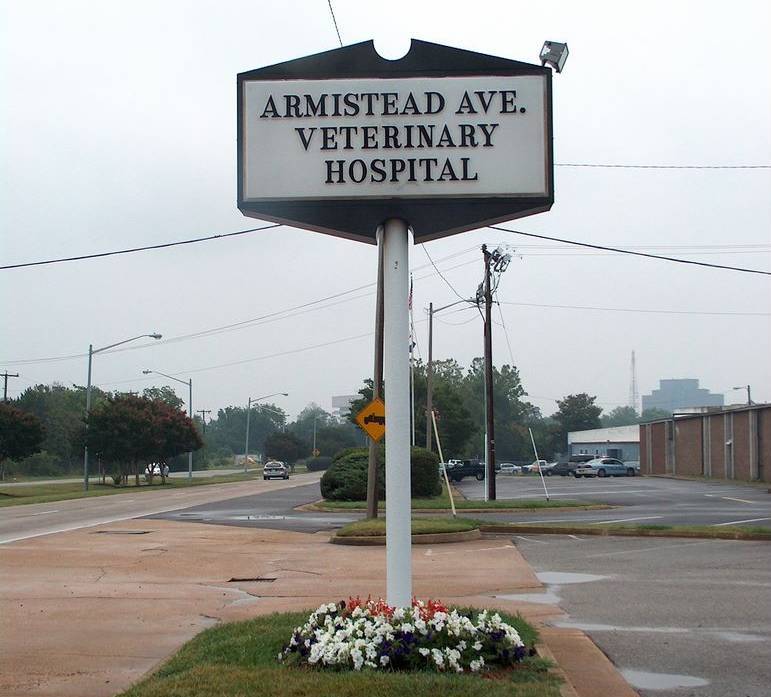 Armistead Avenue Veterinary Hospital
Founded in 1956, Armistead Avenue Veterinary Hospital is a busy small animal practice that takes pride in helping its community. The AAHA-accredited practice has a strong reputation in the Hampton, Virginia area and works to accommodate all clients and their beloved pets. With an efficient, communicative, highly skilled staff, the practice does everything it can to make the client and patient experience pleasant and stress-free.
Armistead Avenue Veterinary Hospital offers flexibility to pet owners, allowing walk-in appointments for maximum convenience. The team provides primary and urgent care treatment, as well as soft tissue surgery. A visiting board certified surgeon and skilled ultrasonographer are utilized weekly to augment the diagnostic and treatment strategies provided by our five dedicated veterinarians. Additionally, the practice provides vacation boarding, with experienced kennel technicians overseeing care throughout the pet's stay. Overnight observation and treatment for critically ill pets is provided at the nearby Peninsula Emergency Veterinary Clinic.
Culturally, Armistead Avenue Veterinary Hospital is a great environment for new and experienced veterinarians alike. The team is extremely collaborative and encourages one another to improve their skills and build knowledge. Due to the supportive environment, a majority of doctors and support staff have been with the practice for multiple years. In fact, more than 10 employees have been with the practice for longer than a decade. Those attributes, combined with the spacious facility in a beautiful area, five supportive doctors, and four collaborative LVTs, make Armistead a fantastic place for veterinarians and support staff to grow their careers.
Interested in Careers at Armistead Avenue?
As a member of the VetEvolve family, Armistead Avenue Veterinary Hospital provides everything veterinarians need to enjoy a long, happy, and rewarding career. The practice welcomes new and experienced veterinarians and support staff looking to build their experience in an encouraging environment. Quality, personalized support and unique benefits are available to each doctor on staff through local leadership and the VetEvolve network.