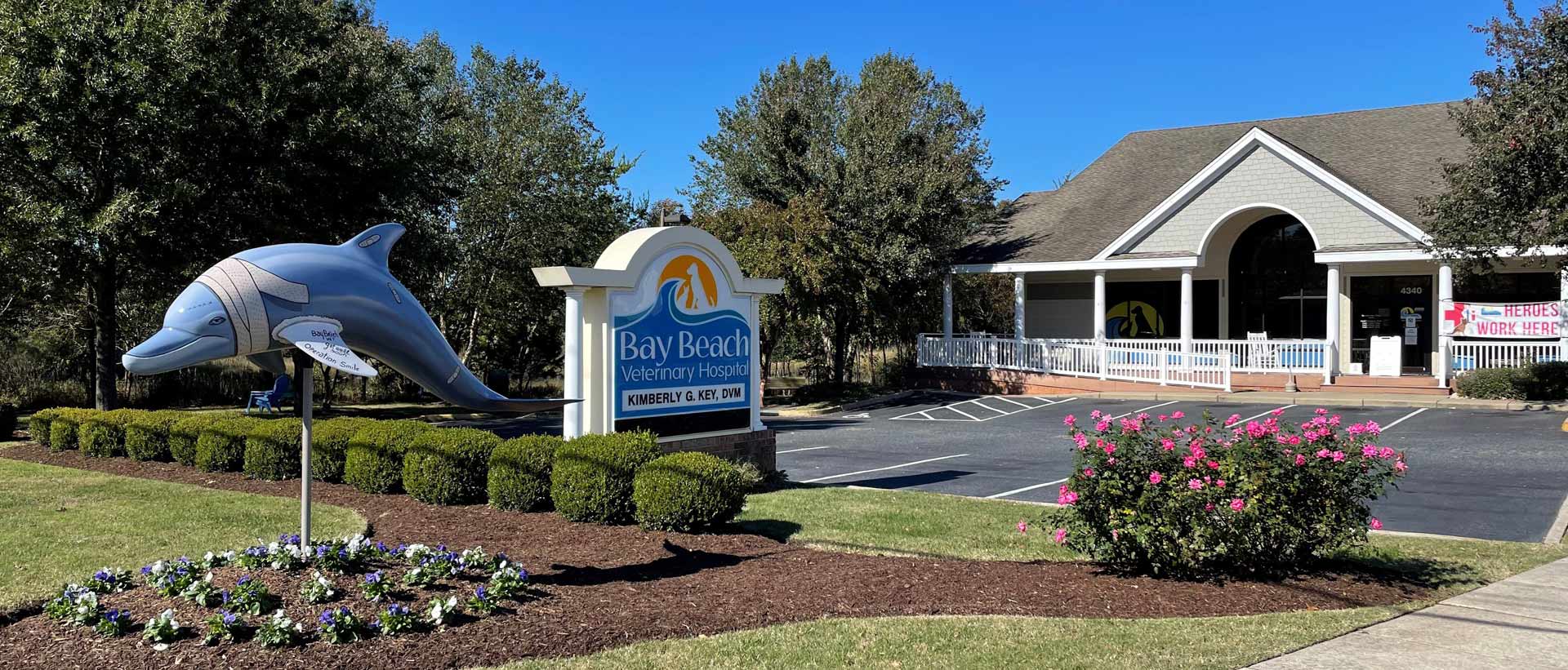 Bay Beach Veterinary Hospital
Since 1968, Bay Beach Veterinary Hospital has been a pillar of the Virginia Beach, Virginia community. You can hardly go anywhere in Virginia Beach or Norfolk without coming across a community member who's had a great experience with the practice. The great staff at Bay Beach Veterinary Hospital prioritizes patient comfort, client communication and maintaining high medical standards, resulting in this outstanding reputation in the area.
Bay Beach Veterinary Hospital is well-equipped for cases from basic wellness care to advanced workups of complicated conditions. Their 13-doctor emergency practice sister hospital, Bay Beach Veterinary Emergency Hospital, is located only 20 minutes away. Between the two practices, there are 25 licensed veterinary technicians.
At Bay Beach Veterinary Hospital, the entire team prides itself on providing a high standard of care. Each team member is skilled, positive, collaborative, and fun. Every day, they encourage and push each other to improve their skills and build knowledge.
Interested in Careers at Bay Beach Veterinary Hospital?
As part of the VetEvolve family, Bay Beach Veterinary Hospital has everything a veterinarian needs to enjoy a happy, long career. The practice encourages new and experienced veterinarians and support staff to apply. While our general practice is fully staffed with veterinarians, we encourage interested veterinarians to contact us for future consideration. If you are interested in emergency medicine, our sister hospital is hiring. Quality, personalized support is available to each doctor on staff through the amazing local leadership team and the VetEvolve network.