For Nicole Callahan, improving veterinary medicine isn't just a job — it's her passion. So, when she was looking to advance her career early last year, she wanted to join a company where she could surround herself with like-minded individuals who shared her love for the veterinary field.
During her search, Nicole was immediately drawn to VetEvolve because she saw it as a company that puts people first — and the sentiment isn't just lip service. From VetEvolve's collaborative work environment to its focus on professional development, Nicole knew she had found a place where she could put her people skills and industry knowledge to good use.
Encouraging Growth Through Supportive Leadership
As a regional manager, Nicole helps each animal hospital under the VetEvolve umbrella foster growth and development. From overseeing operations to offering guidance and mentorship, Nicole is essential in helping each hospital reach its full potential.
One of the aspects she loves most about VetEvolve's structure is that the unique culture within each hospital is celebrated and embraced, and all hospitals are trusted to make decisions and provide support as they see fit.
"The fact that [VetEvolve has] respect for every individual in each of these hospitals, and they value the gift each one brings to the team, matters to me," Nicole said. "We don't go in with any cookie-cutter expectations."
An essential element of Nicole's role is guiding leadership development. She regularly has conversations with doctors, practice managers, and hospital staff who show potential as leaders, and her goal is to help them grow. She's proud to work for an organization that wants to build strong leaders.
"My goal is to touch as many hospitals as possible and help them create structures that will allow them to be successful," Nicole said.
Real Relationships = Real Results
In her role, Nicole is responsible for supporting the hospitals in her region and ensuring they meet performance benchmarks. However, she believes that the key to success is not just meeting benchmarks but establishing relationships with each hospital. By building trust and understanding each hospital's needs, she can provide more tailored and effective support.
"When you have a happy, healthy and thriving team, that equates to best medicine, which equates to best practices in business," she said. "There's a delicate balance between numbers and people, and they have connectivity to one another."
Nicole is passionate about her work and takes great pride in helping others reach their potential. She firmly believes that animals deserve the best possible care and vet professionals are crucial to making this happen. She is proud to be part of VetEvolve's mission and looks forward to continuing to help the company grow and positively impact the veterinary community.
"It is a unique group of people that are attracted to veterinary medicine and this type of care," Nicole said. "The people I see in these hospitals day in and day out — these are my people."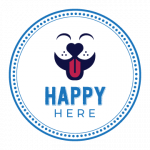 Do you see yourself in a fulfilling career in the veterinary field? Learn more about VetEvolve's personalized career options and the benefits of working at a people-first organization.