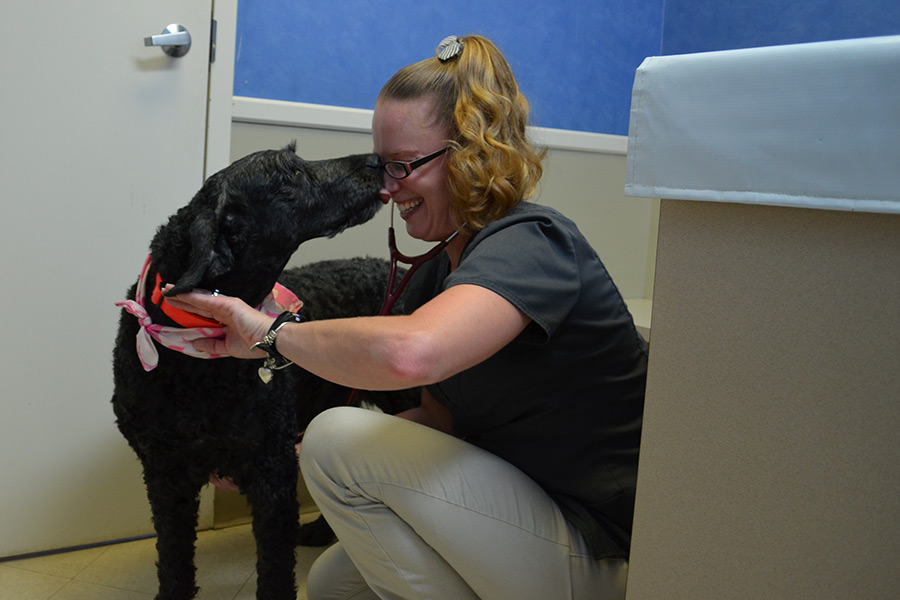 Find your perfect position with a VetEvolve practice
VetEvolve connects licensed veterinarians to our partner practices through both full-time positions and our veterinary relief services — offering you the flexibility to match your work schedule to your lifestyle. We work with the AVMA to find and empower vets so they can maximize their potential and provide top-notch animal care. If you're a dedicated and compassionate veterinary professional who wants to work for a company with a strong culture, browse our veterinarian jobs below.
VetEvolve has been an amazing company to work for and with. It is a company that I am proud to be associated with, not only because it is owned by two Marines, but because of the value it places on its employees… When a concern arises, I feel heard and work with our management team and Jessica to provide a solution. I do not feel like an unknown number, but like a recognized employee and valuable member of the VetEvolve family.
Dr. Jenna Garza
VETSS, Charlottesville, VA 
Thank you for the opportunity to join this team. I have felt very welcomed, feel such support in learning their ways as well as being me and adding to the team! I truly do not think I could have had a better start! I look forward to everything that is to come and how I can grow here as well as continue to add value to their already wonderful team!
Dr. Brittany Beckner
Companion Animal Clinic, Blacksburg, VA