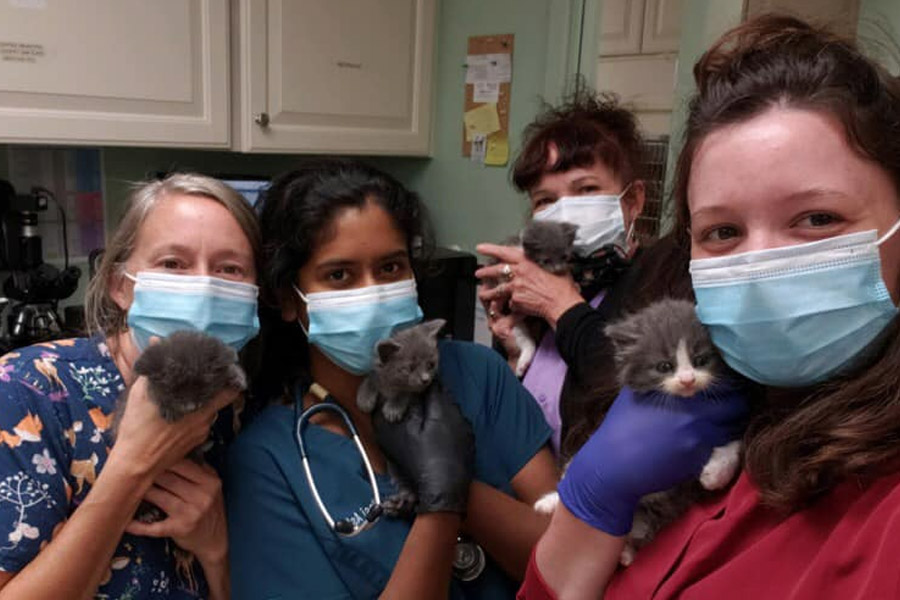 Take Control of Your Career with a Relief Veterinarian Position
At some point in your career as a veterinarian, you may evaluate whether a full-time position is right for you. You may have a change in your personal circumstances and have a greater need for flexibility or a reduced work schedule. This does not mean you need to leave the veterinary field as there are other options available. At VetEvolve, we work with veterinarians who are looking for flexible or reduced hours by offering permanent part-time and relief veterinarian jobs.
What Do Permanent Part-Time and Relief Veterinarian Jobs Entail?
Permanent part-time and relief veterinarian positions are an option for doctors who prefer to work in one clinic but don't want a full-time schedule, which can help accommodate schedules for doctors caring for young children or older parents. We find our doctors who choose this position like the stability it offers and the ability to flex up or down as their situations change. It also is appealing as they remain on the payroll and do not have additional financial obligations that come from being a contractor or 1099 position.
We work to fill these positions across our growing group of practices in Maryland, Virginia, Tennessee, and West Virginia. We can work with you to create a schedule that fits your individual needs.
Sound like something you might be interested in? Contact our team for more information or read about additional benefits below.
Benefits of Taking a Relief Veterinarian Job with VetEvolve
If a full-time veterinarian position doesn't offer you the flexibility you need to achieve work-life balance, there are other options. Reach out to us about permanent part-time positions or relief veterinarian jobs. See how working as a part of VetEvolve's team can unlock happiness in your veterinary career. We offer:
Balanced Flexibility and Stability — Achieve a great work-life balance with the ability to customize your schedule for your individual needs. Working with an established organization like VetEvolve offers you job security you can count on.
Positive Team Environment — Work with a team that focuses every effort on helping people and meeting their unique needs, alongside skilled, experienced, and passionate veterinary and business professionals.
Diverse Work Experiences — Through our network of diverse hospitals, you can schedule yourself into different environments, gaining experiences in different areas such as general practice, emergency medicine or exotic patients.
Ongoing Learning and Growth — We are dedicated to helping veterinary professionals achieve their goals. We will work with you to find ongoing education and training opportunities to help you continue to develop as a veterinary professional.
Looking for Veterinary Jobs? We Can Help
Contact VetEvolve today to request more information about relief veterinarian, permanent part-time or full-time veterinary jobs