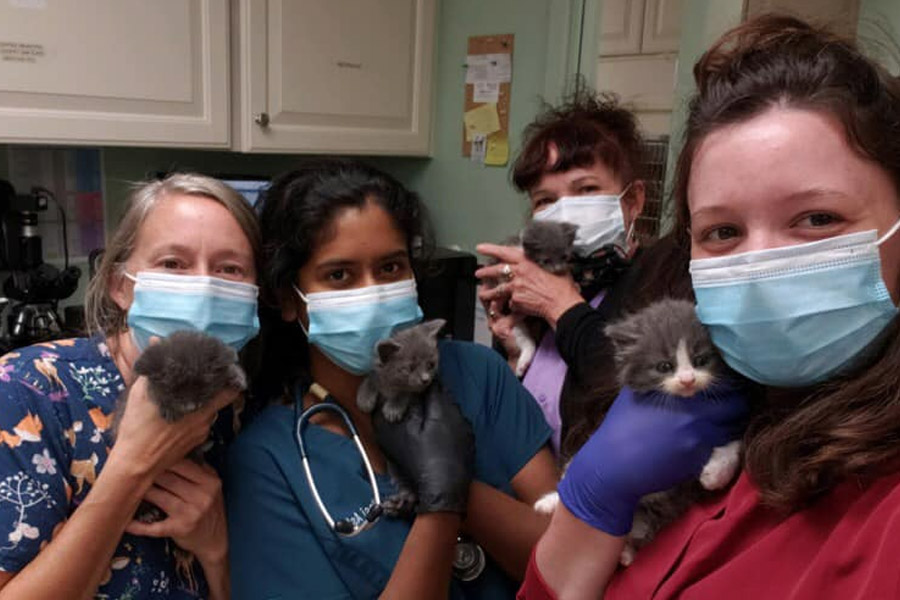 Staffing Shortages and Career Stress, Solved
The search ends here for practice managers seeking more reliable short-term staffing solutions and veterinarians seeking better work-life balance. VetEvolve's veterinary relief services connect passionate veterinary professionals with practices in need of shift coverage through our quick and easy scheduling platform. Practices can avoid the last-minute panic of empty shifts, while vets can match their work schedule to their lifestyle. It's a win-win that translates to better quality and more consistent patient care.
Operate Without Interruption
Shift coverage has never been easier! Whether your practice is experiencing a staffing shortage, you need a reliable backup to fill shifts last minute, or you're looking to take some time off, our veterinary relief services have got you covered. The benefits of our flexible scheduling and personalized pairing processes set us apart from competitors in helping you fill staffing gaps. VetEvolve offers:
Streamlined Scheduling – Our cloud-based platform eliminates double-booking and costly scheduling errors. Plus, maintain your peace of mind by working closely with a scheduling coordinator.
High-Quality Medicine – Our thoroughly screened veterinarians provide amazing service in temporary or semi-permanent roles.
Competitive Pricing – Our fair rates and straightforward billing procedures make sure there are no surprises when it comes to the cost of our veterinary relief services.
Best Fit Matches – We consider the unique needs of every practice and every veterinarian to ensure every match is mutually beneficial and reduce turnover. After all, happier doctors make for happier practices.
Contact VetEvolve today to request more information or join our veterinary relief practice network.
Take Control of Your Veterinary Career
Become self-employed with a fraction of the headaches! If a full-time veterinarian position doesn't offer you the flexibility you need to achieve work-life balance, consider making your own schedule as a relief vet. See how working as a part of VetEvolve's Veterinary Relief Team (VRT) can better match your schedule to your life.
Balanced Flexibility and Stability – The freedom to make your own schedule lets you work where and when you want to achieve work-life balance. Working with an established organization like VetEvolve offers you job security you can count on.
One-Stop Scheduling Platform – Our scheduling app puts the ability to check your schedule or make adjustments at your fingertips 24/7. It eliminates excessive emails and confusion, with one-on-one coordination services available to quickly handle any mishaps.
Career Support – Our Veterinary Relief Team gains access to exclusive continuing education (CE) events consistently. VetEvolve also offers access to professional tax advice for our relief vets.
Positive Team Environment – Work with a team that focuses every effort on helping people and meeting their unique needs, alongside skilled, experienced, and passionate veterinary and business professionals.
Contact VetEvolve to discuss career opportunities and apply for our Veterinary Relief Team.
If you would like to reach VetEvolve's Veterinary Relief Services directly, you may contact us via:
Email: vrs@vetevolve.com
Phone: (443) 496-3161