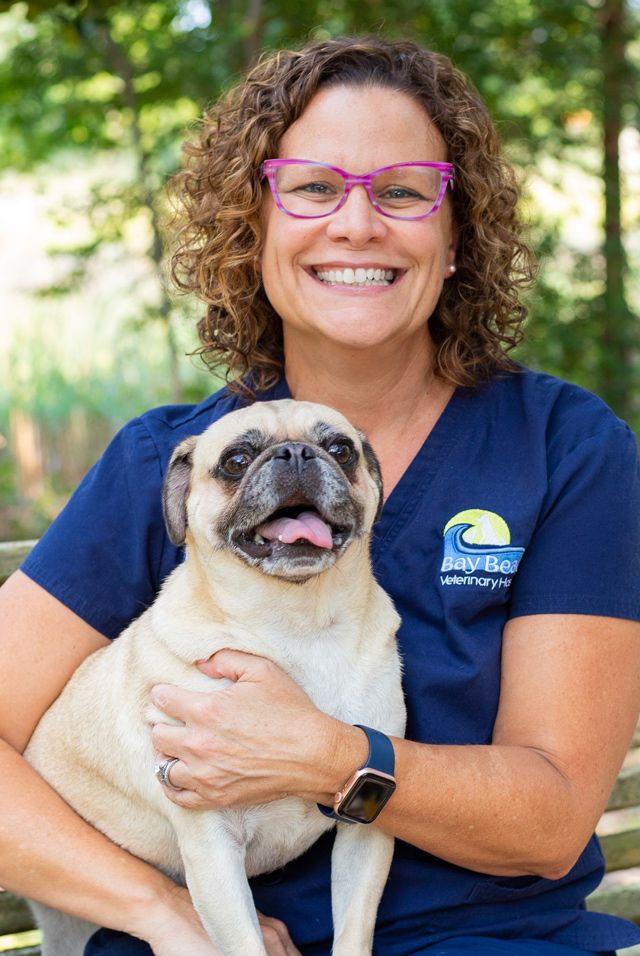 VetEvolve Practice:

Bay Beach Veterinary Hospital and Bay Beach Emergency Hospital

,

Virginia Beach, Virginia

Specialty: I love the bond that develops between the pet owner and the pet all the way from puppy or kitten to the senior years. I definitely consider myself a veterinarian focused on family medicine.
Graduate: Virginia-Maryland Regional College of Veterinary Medicine
Undergraduate: Old Dominion University
The Journey to VetEvolve
Dr. Key has a long, positive history with Bay Beach Veterinary Hospital in Virginia Beach, VA. Starting out as an assistant in the late 1990s, she became a veterinarian, then practice manager, and ultimately bought the practice in 2014. Under her leadership, Bay Beach added a second location for emergency care and expanded from a staff of 10 to more than 100 employees.
In 2022, Dr. Key reached a decision point. She realized for her family, team, and community to fully realize the benefits of what she had built, she would need to find a strong partner who could help her complete her vision. At the current pace she just knew there were not enough hours in the day to see appointments, hire doctors and spend time with her family.
From Ownership to Partnership
But where to begin? She knew with a partner, she could be relieved of operational burdens and focus her time on seeing patients and supporting the team, and the practice would continue to grow to support the community. But finding the right partner was going to be the challenge.
With plenty of options out there, she reached out and explored a few. She eventually chose to partner with VetEvolve because of the interactions she had with the VetEvolve team. Paul Habenicht, VetEvolve Co-founder, and Bronson Makeef, Director of Business Development, met with Dr. Key multiple times to get to know her, discuss her goals, and better understand the practice's business model. Dr. Key appreciated the time they took to get to know her business and to understand its unique impact in the community.
Dr. Key made it clear to the VetEvolve team that she wanted to be sure her people would be taken care of after a partnership was solidified. Jessica DeCesare, VetEvolve's Chief People Officer, was highly involved in ensuring VetEvolve was transparent about where they thought they could help and where they would still rely on the team at the practice level to manage performance on a day-to-day basis. To be sure the staff of Bay Beach was comfortable when the partnership was announced, Jessica worked with Dr. Key to create a plan to assuage any fears her team had of the change and assure them the positive culture would remain intact.
"I feel like VetEvolve has been there for us 110%," Dr. Key said. "I certainly don't feel like I'm alone in this anymore. I have other people to go to now rather than all the decisions lying with me. Any kind of change is hard, but my load has been lifted."
In addition to the support she received from the VetEvolve team, Dr. Key loves the community she's been exposed to through the sale. After the partnership, her friend and classmate from veterinary school reached out, saying she was also part of the VetEvolve team and was so glad Dr. Key joined. Additionally, the online HR and payroll software VetEvolve uses allows Dr. Key the opportunity to connect with other practice staff on the Community portal. She said she loves seeing other staff giving praise to their employees and co-workers.
Learn What VetEvolve Can Do for You
When you're looking to sell your practice, VetEvolve is here to help. Reach out to us today to see how we can help you reach your goals.