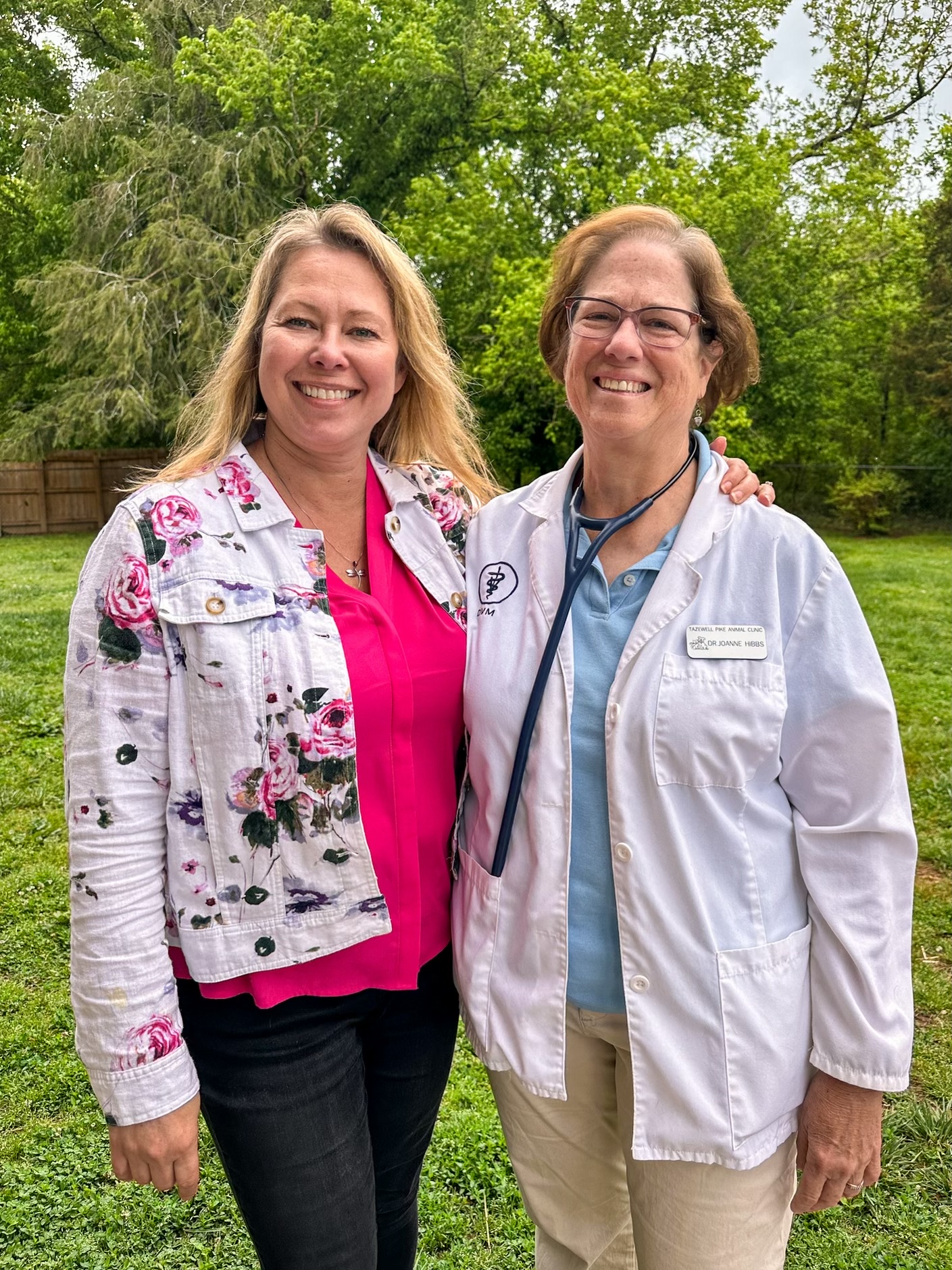 Dr. Joanne Hibbs had a mission in mind when she opened Tazewell Pike Animal Clinic in 2000: developing a work environment that was friendly, fun, and low-key while delivering high-quality medicine for their patients.
She began with just three employees and operated six days a week to support an underserved pet community in Corryton, TN. The practice grew substantially and, more than two decades later, her team consisted of five DVMs and more than 20 employees.
The practice's success did have drawbacks. Managing the operations of the hospital and its staff became a substantial task for Dr. Hibbs and her hospital administrator, Karen Rohde. Karen asked Dr. Hibbs if they should start looking for a partner to help reduce the operational burden on the two of them.
Dr. Hibbs was open to thinking about ownership options but was against selling to a corporation that would change the culture and operating philosophy of her practice. She had worked hard to build the kind of practice she always wanted and needed to be sure the hospital and its staff would be taken care of if she proceeded with a sale.
Prioritizing People First
Dr. Hibbs had heard plenty of stories from other practices that had been sold to corporations, which would then make changes in the daily operations leading to problems — including retention of doctors and support staff. Her top priority in pursuing a deal would be one that would not jeopardize her team and the practice's future success.
They talked to a few players in the market to get an idea of what the practice could be worth. Then VetEvolve reached out. Karen had a prior relationship with Bronson Makeeff, Director of Business Development for VetEvolve, and she said she would give him a chance to explain how VetEvolve was different from other practice ownership options. When she learned about the people-first philosophy that VetEvolve uses in managing partner teams and practices, Karen thought it was time for Dr. Hibbs to seriously consider this option.
While skeptical at first, several conversations with Bronson helped Dr. Hibbs build the trust she needed to pursue a partnership with VetEvolve. VetEvolve's people-first philosophy was a perfect match with the employee experience created at Tazewell Pike. Bronson explained that the culture and day-to-day operations would remain largely unchanged and additional support — such as tuition reimbursement, bonuses for sticking with VetEvolve, and a more robust health insurance plan — would augment the positive atmosphere already curated at the practice by Dr. Hibbs.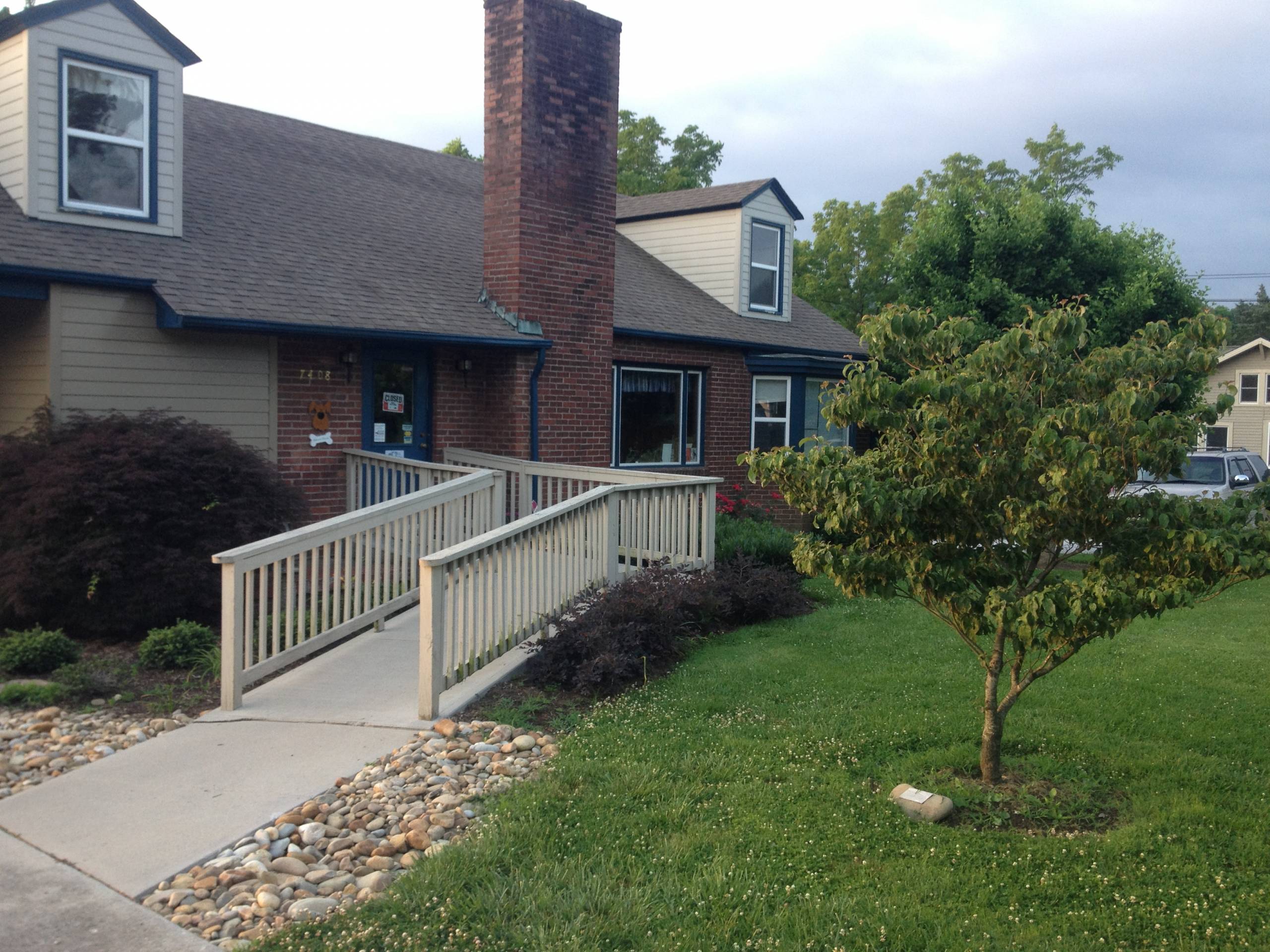 Support from the Start
Dr. Hibbs and Karen knew they had made the right choice even before closing on the partnership. After Dr. Hibbs signed a letter of intent for the partnership, Corey Roe, VetEvolve Manager of Mergers & Acquisitions, mapped out what would be needed at each step of the process. He provided clear and consistent communications to be sure they felt at ease and there would be no surprises. When Dr. Hibbs and Karen requested to fast-track the close date so they didn't have to change their insurance companies twice, Bronson and Corey made it happen.
"We had a deadline, and VetEvolve made it a priority. They supported us throughout the process, while making us feel comfortable every step of the way," said Karen, Tazewell Pike Hospital Administrator.
And that support continues every day. Karen says she feels like she has gained a true partner, with an entire team supporting her. She can call upon anyone, anytime to ask questions and they are there for her. And they even ask her, "What do you need from us?"
In the time since Tazewell Pike became part of the VetEvolve family of practices, Dr. Hibbs has felt confident in her decision and is pleased that they followed through on everything they said they would do, with no hidden agenda or unexpected surprises.
"VetEvolve really listened to me and understood what it would take to make me happy, financially and culturally. Now we can keep doing the great work that makes us a successful practice while not having to manage the bills or finances anymore. And maybe soon, I'll even go on a vacation," Dr. Hibbs said.
Learn What VetEvolve Can Do for You
When you're looking for a partner for your veterinary practice, VetEvolve is here to help. Reach out to us today to see how we can help you reach your goals.