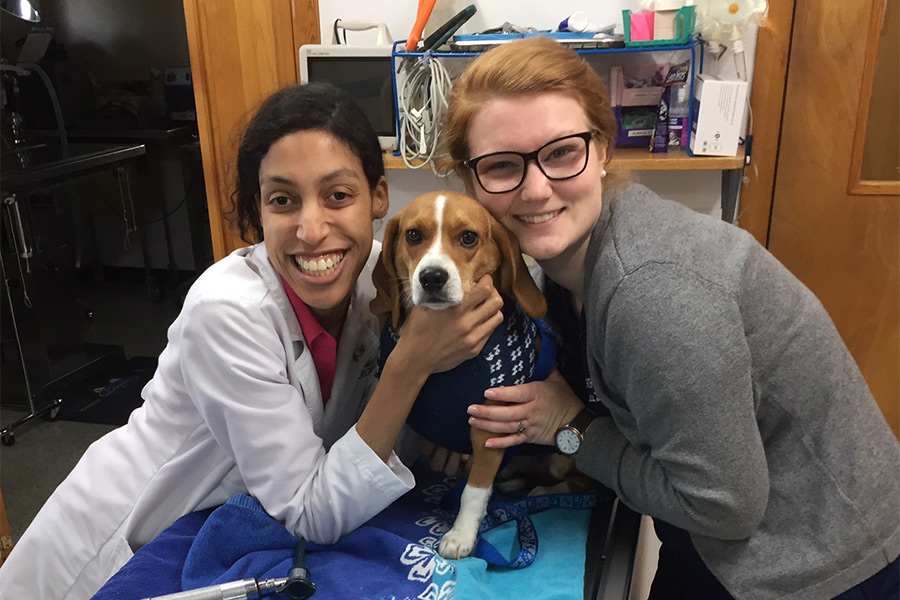 Practice Owners, Associates & Support Staff Are All Happier Here
VetEvolve focuses on building relationships and inspiring growth throughout our partner practices. Our leaders are dedicated to making sure every veterinary professional at every stage has the support they need, when they need it. We never lose sight of why our job is important — it empowers veterinarians to deliver consistently high-quality care for pets.
Our people-focused buying approach has made us well-known for creating customized transition plans, successfully transitioning associate contracts, and overall making changeovers as smooth as possible. We recognize every veterinary practice's uniqueness and create customized solutions that fit each practice's individual needs. We'll provide your clinic with the business practices and tools you need to compete while supporting you in providing excellent customer service and patient care. Plus, unlike some other corporate consolidators, your practice name and identity stay.

Proven People-Focused Leadership
VetEvolve empowers high-performance teamwork throughout every level of your practice to achieve success while emphasizing positive company values and culture.

Customizable Transitions
Our personalized, long-term support starts within the first 90 days of a transition, which is customized to meet your practice and personnel's unique needs to make the process smooth.

Rewarding Benefits
We're committed to enriching veterinarians' lives in and outside of work through our Annual Reward Fund (ARF), tuition assistance, investment in team development, continuing education allowance, one-on-one support, and flexibility.

Commitment to Growth
VetEvolve empowers sustainable growth and development for practices, associates, and support staff all while supporting the best medicine.