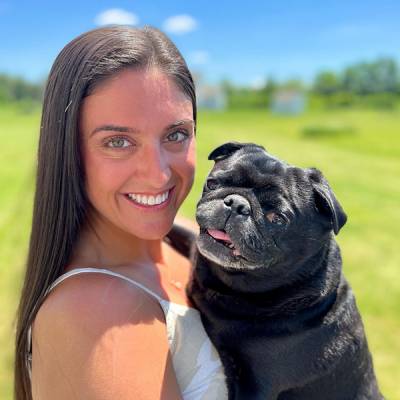 Meaghan Mostriansky
Talent Acquisition Manager
Meaghan Mostriansky is the Talent Acquisition Manager at VetEvolve, where she is responsible for recruitment for all VetEvolve hospitals, including identifying veterinarian candidates, and working with them as they make their decision to join VetEvolve.
Meaghan brings more than 5 years of recruiting experience to VetEvolve. Prior to joining our team in May of 2022, Meaghan served at JAS Recruitment as a Recruiter and Account Manager from 2017 to 2022, where she recruited for all types of industries and worked with clients nationwide. She started recruiting for Veterinarians in 2020 at JAS, where she worked with corporate and private practices nationwide.
Meaghan graduated from SUNY Oswego in December 2017 with a Bachelors in Marketing. She lives in Syracuse, NY and has a black pug named Remy that is 7 years old. Meaghan and Remy are a package deal and she takes him everywhere with her. In her spare time, she enjoys traveling to different countries and places, playing beach volleyball), and working out.