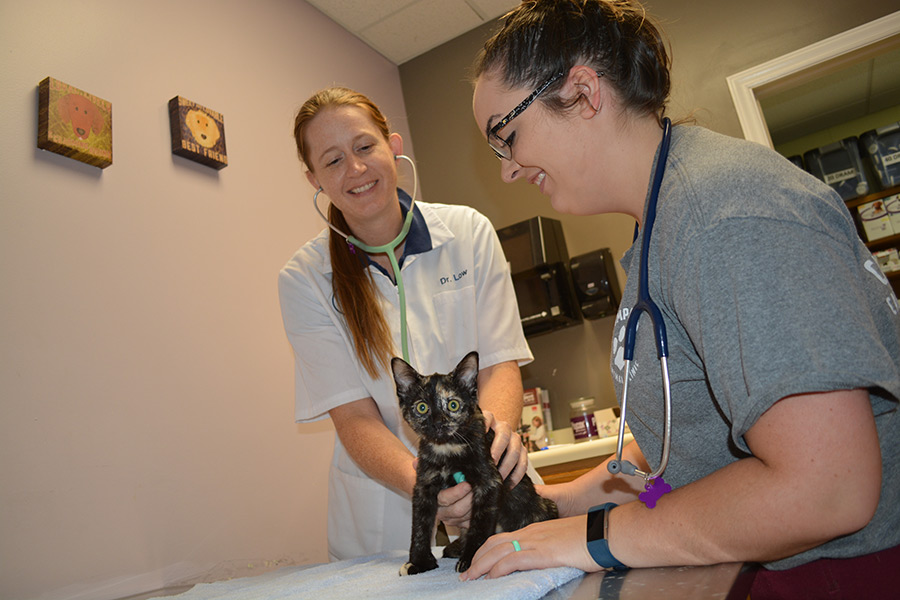 Giving You the Flexibility to Practice Medicine Your Way
At VetEvolve, we have only one foundational requirement: that you practice high-quality medicine with integrity.
Apart from that, we recognize your education, skills, experience, and desire to practice medicine your own way — and give you the freedom to do exactly that. Whether you're an experienced doctor or a recent veterinary school graduate, a day in the life of a veterinarian at the growing list of VetEvolve practices is one where you're able to make your own decisions, build relationships with members of the community, and provide the best quality care for animals.
The reason for this is simple: In the veterinary industry, there are many consolidators and other organizations that require their veterinarians to practice medicine according to specific parameters, such as following predefined processes, using pre-selected products, or adhering to established formularies. However, every patient is unique, and not every situation will call for the same solution.
At VetEvolve, we believe that when you have the freedom to practice high-quality medicine, the results are far more positive — not only for the patient but also for the pet owner and practice.
How We Support Your Veterinary Career
Being able to practice medicine your way allows you to become a deeply valued member of your community and an exceptional leader in your practice. The customer experience is more positive, and your treatments and recommendations are tailored to your patients' specific needs. The benefits extend beyond the medicinal, however.
As a veterinarian, you'll be a leader in your practice. You'll contribute directly to the culture alongside other veterinarians and support staff, as well as the feel of its operations. With greater autonomy, you'll be able to create a culture of care that builds trust with the community and benefits from that trust for years to come.
Additionally, VetEvolve provides a wealth of support to make every day in the life of a veterinarian a positive experience:
Ongoing professional development opportunities
Continuing education support and certification assistance
Shadowing opportunities to learn new skills
Ability to visit other specialty practices (e.g. exotics)
Veterinary Relief Team for greater practice flexibility
Ability to mentor veterinary school students
Hear What Our Vets Think About Their Careers
Build a Successful, Rewarding Veterinary Career with VetEvolve
At VetEvolve, every day in the life of a veterinarian is one that makes a positive impact on the lives of your patients and your team. If you've been looking for your next veterinary career opportunity, we want to speak with you.