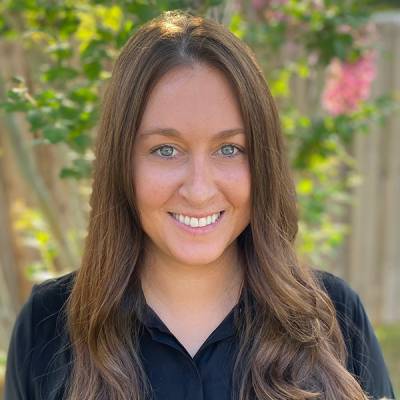 Meredith Robbins, DVM
Director of Talent Acquisition
Dr. Meredith Robbins is the Director of Talent Acquisition at VetEvolve, where she is responsible for highlighting each practice's unique attributes to attract new team members, as well as providing excellent candidate experiences to veterinarians and veterinary technicians.
Robbins has more than 5 years of experience in veterinary recruiting. Prior to joining VetEvolve in July of 2022, Meredith worked as a General Practice and Mobile Hospice Veterinarian in Jacksonville Beach, FL and transitioned from clinical practice to talent acquisition with a large veterinary group in 2018, where she led a team of 12 Talent Acquisition Specialists.
Robbins worked as a veterinary assistant while obtaining her undergraduate degree in Biology at Florida State University, and then went on to graduate from the University of Florida College of Veterinary Medicine. Meredith resides in Jacksonville Beach, FL where she enjoys spending time with friends and family, paddleboarding, and playing pickleball.